As a Non-Woven Fabric Crop Cover Manufacturer, let's talk about the application of nonwovens in vegetable production. Non-woven fabrics are also known as harvest cloths. It is a long-fiber non-woven fabric, which is a new covering material with good air permeability, moisture absorption and certain light transmission. Non-woven fabrics are thin, thick and thick, usually expressed in grams per square meter, such as 20 grams per square meter of non-woven fabric, 30 grams per square meter of non-woven fabric, 40 grams per square meter of non-woven fabric and many more. The thickness of the non-woven fabric is different, and the water permeability, the light blocking rate, and the air permeability are different, and the covering method and use are also different.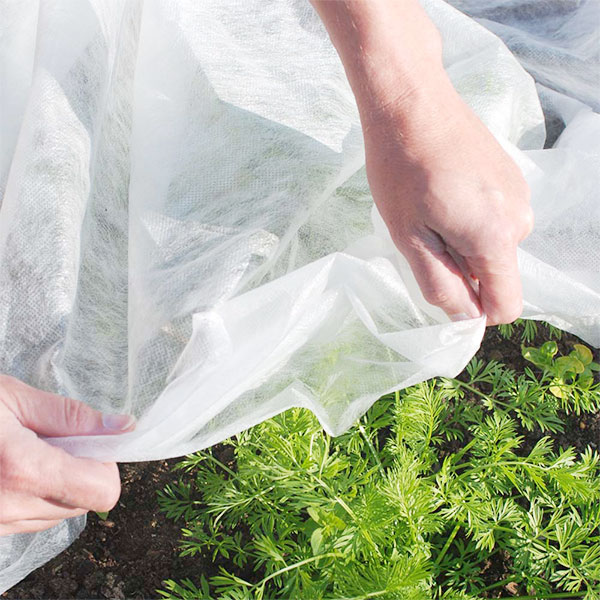 According to the research, the Non woven Fabric Crop Cover covering the greenhouse is more effective than the covered straw curtain, and it is lighter in weight and easier to manage than the straw curtain and is expected to be mechanized or semi-mechanized.
Non-woven fabrics have been widely used in developed countries such as Japan, the United States, the Netherlands, and Canada. With the improvement of the production level of non-woven fabrics and the further improvement of the covering technology, non-woven fabrics will be widely used in the development of vegetable anti-season cultivation.